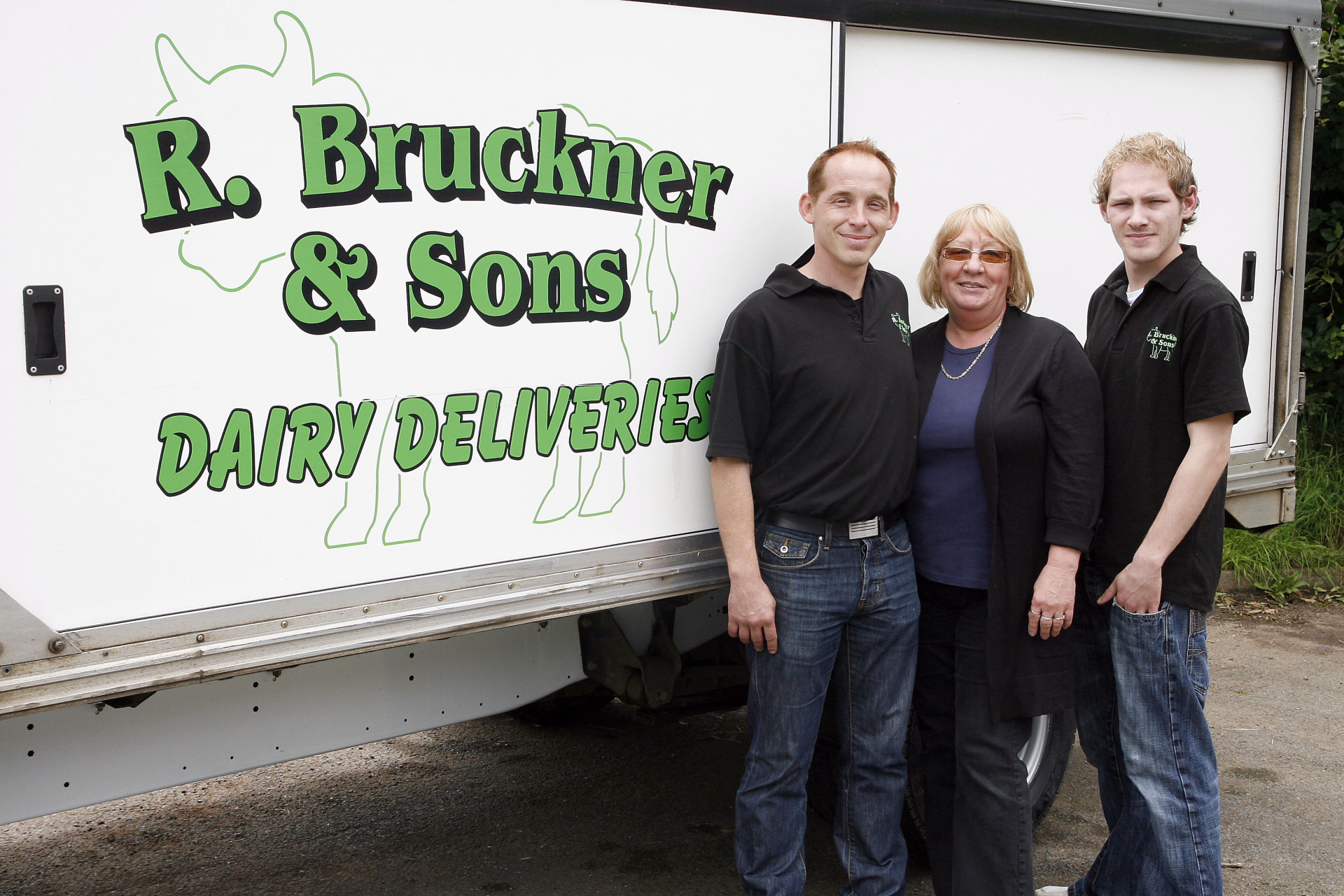 Dartmouth Dairy Ltd (trading name R.Bruckner & Sons) is owned by Sam, Stuart & Joy Bruckner. The dairy industry has been at the heart of the Bruckner family for three generations, since the family's first dairy owned by William's Father Robert in Leighton Buzzard, Buckinghamshire in 1955. William as the oldest of three children would regularly work with his father Robert as young boy learning the ropes of the trade. Bill showed a keen aptitude for his work and was quickly shown how to do the milkround by himsef, mainly so the Family could have a much needed holiday whilst he maintained the company. The milk Industry ran through Williams veins and as he looked to further his career he was soon headhunted by Unigate to oversee a local depot in Cornwall. Shortly after in the late 1980''s, William aquired the dairy in Dartmouth and looked to build a strong family based company with customer service at it's forefront. In 2005 William Bruckner sadly passed away leaving Joy and William's oldest son Stuart to drive the business forward. As the years flew by William's youngest Son Sam joined the family business and alongside Stuart and Joy the business has flourished. 
Stuart, Joy & Sam Bruckner
We provide A traditional dairy delivery service, working through the night, no matter the weather, to ensure our customers have fresh dairy and grocerys items on their doorstep for when they wake up. 
We have a dedicated team of 15 staff who strive to make every customer happy. We currently operate 11 different delivery routes and are always expanding.
We always try and source locally where possible;
Our Vegetables, Fruit and salad items are sourced from Stokeley Farmshop in Stokenham.
Our potatoes are from A.J. Lidstones in Hope Cove, Kingsbridge.
Our clotted cream is made by Langage Farm in Smithaleigh.
Our wide range of jams, marmelades and chutneys are 'cooked up' for us by Magpie Kitchen in Dartmouth
Our milk is sourced as locally as possible from Riverford Farm Dairy @ Staverton, Dartington Dairy, Instix Dairy, Barnstaple, & Trewithen Farm Dairy just over the boarder in Cornwall.